Amazing VPS Servers for effective and affordable performance
VPS Linux Unmanaged plans
The VPS Unmanaged service does not include system support: the server is delivered with only the operating system preinstalled.
The fast and cheap virtual private server
Dedicated service and support
Phone and email support provided  by our IT team. Our specialists are available 24 hours a day, 365 days a year, in order to ensure maximum infrastructure operativity and efficiency.
Through your private area you can manage your virtual server: you will have the possibility to control the functions of Start, Stop, Reboot, Console noVNC etc..
You can also monitor the main data of your VPS service.
With the managed option one of our IT will manage the server for you, configuring the Linux or Windows operating system according to your requirements, installing the software you want and responding to your requests.
Select this service to feel free to focus on your business: we will manage your VPS.
All of our VPS services include unlimited traffic: this means you can host large traffic applications or services, and you won't have any extra costs.
You can purchase a cPanel or Plesk license included in your VPS service.
Through this option you will be able to manage WebHosting and email services for your customers easily and efficiently.
Backup and Security Option
Options are available to protect your Virtual Private Server: through Acronis Cyber Protection services you'll be able to manage backup, anti Malware, Web Protection and much more.
A low cost but high-performance VPS with no traffic restrictions and professional support.
The ideal virtual server hosting in Europe for your business in all European countries. Professional support in English language.
We use only the latest technologies in the field of virtualization. Thanks to servers with the latest processors and storage, we can guarantee the best performance and the maximum speed for our virtual private servers. RackONE, datacenter in Italy, offers a wide range of flexible solutions regarding the rental of virtual servers or vps, from the cheapest to the most complex and full option.
With the Managed option, you will count on managing your Virtual Server, operating system setup, software configuration, performance optimization, all included.
Our VPS include unlimited traffic, so you can focus on your business without worrying about limitations.
A VPS service in Italy guarantees the highest quality connectivity for you and your customers.
RackONE offers the cheapest cloud vps and virtual server hosting, which deliver the best performance, speed and scalability, thanks to our latest virtualization technology and servers featuring cutting-edge processors and storage.
Find out more about the RackONE VPS offer
RackONE VPS Linux Hosting packages provide tailored solutions in order to satisfy your needs in scalability, performance and speed. RackONE vps plans include low-cost virtual servers as well as fully customized solutions: further added value is costituted by the performance of dedicated server including additional resources and the to install advanced software according to specific needs.
Each server includes a panel where you can autonomously manage the main features of your server, restart, switch on and off, and control the console via VNC.
By renting linux vps, companies can save on the investments of their own IT infrastructure, firstly because they can use a dedicated server with a monthly agreement, even if it's a server with a Windows server operating system.
Our staff is at your disposal to discuss specific projects and customized solutions. Contact us here for a free technical consultation with no obligation.
VPS Questions and Answers
The unique service that guides you in choosing the right products and services for your online business goals.
You'll talk to an IT specialist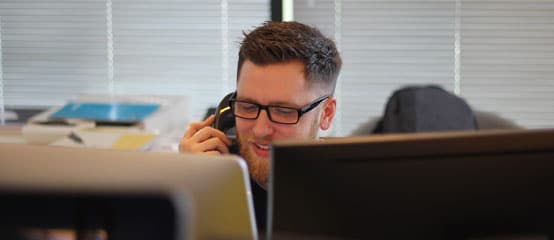 Would you like to tell us something? Do you have a small doubt about one of our services? Open a ticket with our IT experts.
One of our IT specialists will reply to you.